In 2017 we started a national candidate experience benchmark together with many well known companies.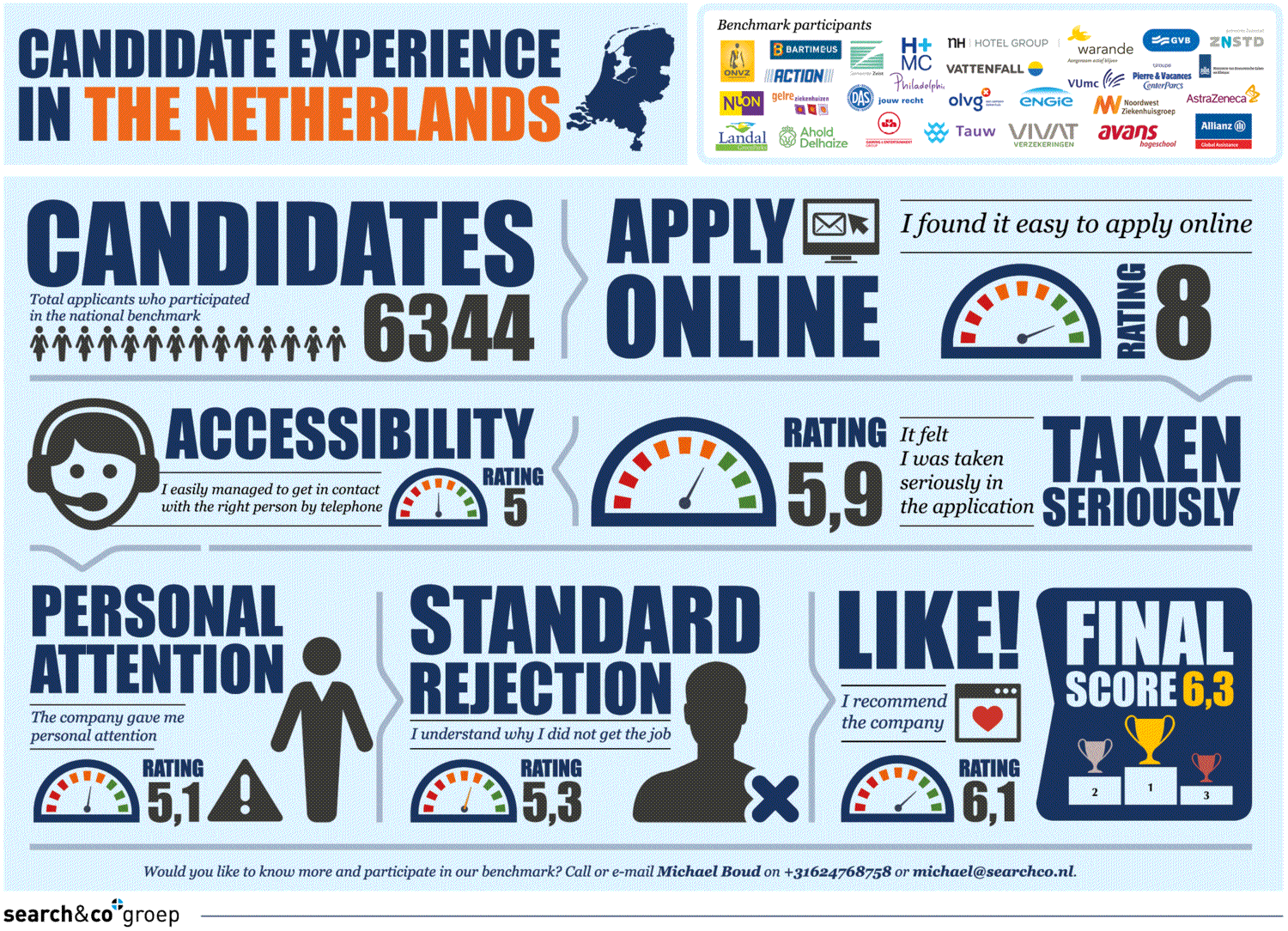 We can also measure:
Candidate experience of candidates who have were rejected after a 1st or 2nd interview
Candidate experience of candidates who were hired (onboarding)
Employee Value Proposition (EVP), internal employee analysis – why did employees choose for your company and why are they still working for you?
Interested?
Would you also like to join the national candidate experience benchmark or one of our other surveys please contact Michael Boud via +31 20 521 8700 or [email protected].